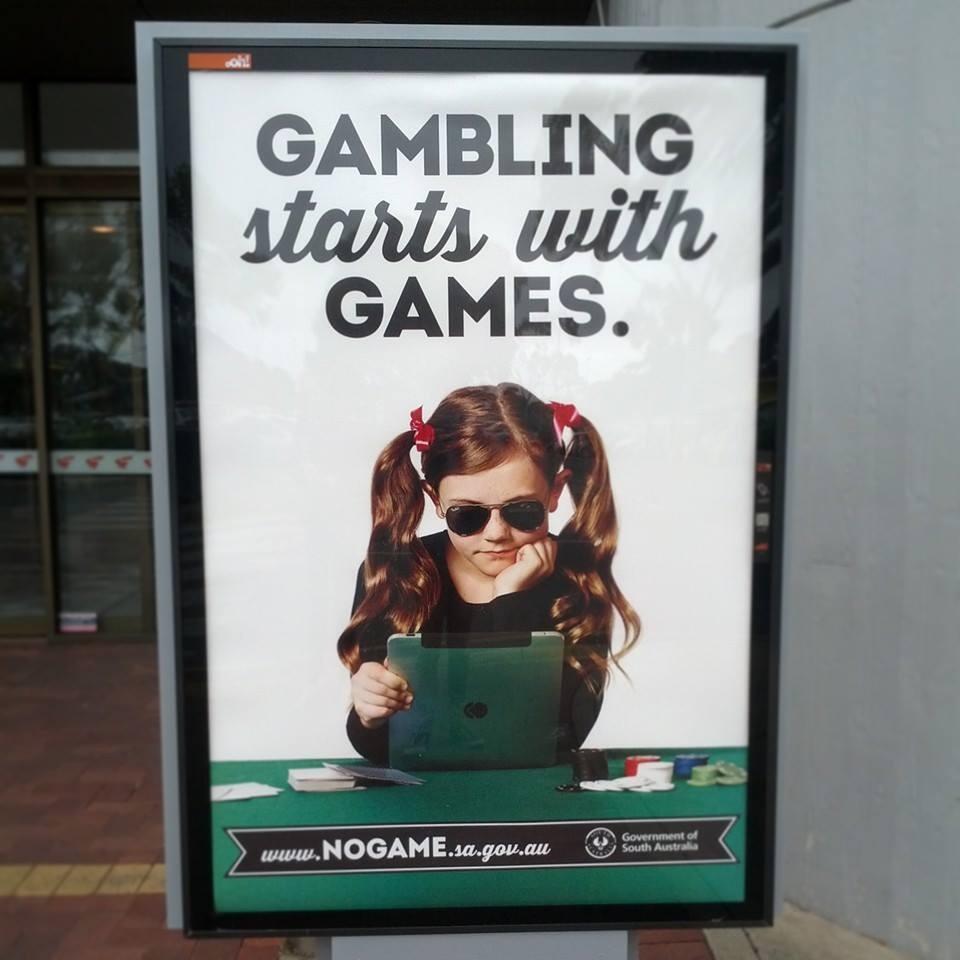 The South Australian government has released a rather bizarre set of advertisements about the 'link' between kids playing games and gambling. An intrepid scout tweeted the above picture of an advertisement in SA that claims that "Gambling starts with games". Uh, yeah, sure.
I guess the point is that if kids play some iPad games they might learn the dangerous skill of assessing risk and making risk-managed choices? That would be deeply unhelpful to society.
Similarly if kids play Angry Birds they're more likely to want to harness themselves to a giant sling shot and fire themselves at the nearest pig sty, right?
According to the NOGAME website:
An emerging area of serious concern is games that simulate gambling. Increasingly, these games can be played on social media sites, video games that link to the internet and mobile applications. It's a growing business in a largely unregulated market.
The site then has a 'research' tab where it makes a number of bold claims about the 'at risk' level of younger Australians. So I followed up the primary source used for these claims and noted that rather than connecting games to gambling:
The most common gambling activity across the sample (n=5,972) was the purchase of instant-prize tickets/scratch cards followed by lottery tickets and playing card games at home or in the homes of friends or relatives.
Or more to the point, two of the three most common problems are activities that kids cannot do anyway, the third is playing cards. For clarity, card games have existed for around 1,500 years.